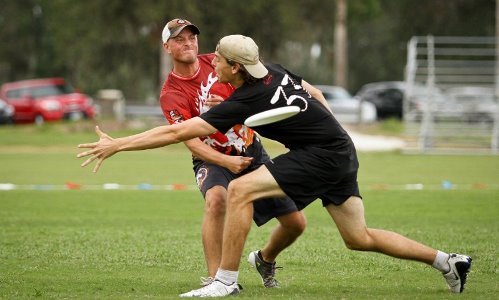 | | |
| --- | --- |
| Height | 5'11" |
| Age | 32 |
| College | University of Minnesota - Duluth |
| Hometown | Stillwater, Minnesota |
---
Years On Drag'n Thrust
Bio
Jake McKean grew up on a family farm in Stillwater, MN building tree forts with his brother, Tyler and generally harassing his little sister, Shannon. Jake always had a love of the outdoors and spent most of his free time working at summer camp or backpacking around the nation. Jake pursued a degree in outdoor education from the University of Minnesota-Duluth and one day overheard Russ Barr and Dave Schaefer discussing Ultimate practice.
Vaguely understanding what Ultimate was, Jake expressed interest and the rest is history. Jake would play 5 years of college Ultimate with UMD's Northern Lights, captaining for four seasons. Jake spent his summers playing for the Duluth club team, DingWop, known for their sociability and for playing the most tournaments in a single season (2006). Jake's time in Duluth remains dear to his heart. Some of his fondest memories and dearest friends came from Duluth; only fueling his love for the sport of Ultimate.
Jake spent a number of seasons playing for open club teams before trying out for Drag'n Thrust. Jake is thrilled to be a member of the greatest Ultimate team, National Champion Drag'n Thrust. Playing in Sarasota, proudly wearing the Drag'n Thrust jerseys, and representing the US at Club Worlds are dreams come true for Jake.Jake works professionally as the Program Director for Base Camp; an adventure education facility for youth, developing team work and leadership in urban youth from across the Twin Cities. Jake strongly believes that the Ultimate has a valuable place in our community and the development of youth.