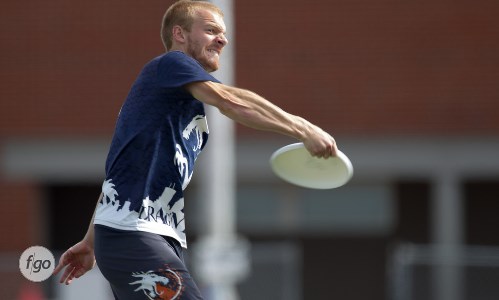 | | |
| --- | --- |
| Height | 5'9" |
| Age | 27 |
| College | University of Minnesota - Duluth |
| Hometown | Marine on St. Croix, Minnesota |
---
Photo by f/go
Years On Drag'n Thrust
Bio
Born in Stillwater MN. Raised in Marine on St. Croix, population 602 (including the cows). Went to Stillwater Area High School and played soccer and jazz. Graduated and went to the University of Minnesota Duluth. Jay started playing ultimate his freshman year on Northern Lights and never looked back. He earned the role of captain as a junior, after playing on Sub Zero that summer (2009).
The next two years Jay captained Northern Lights and didn't play club ultimate. Instead, he worked at Los Alamos National Laboratory and guided trips in the Boundary Waters.  Jay stuck around for a half of a semester after his senior year to use all 5 years of his eligibility. It paid off, and Northern Lights made it to College Nationals that year. He was also an All-Region player as voted by his competitors in the Central Region this year. He graduated with a Mechanical Engineering degree and multiple climbing trip memories. Jay currently works as a Product Engineer in the semiconductor industry.
Jay joined Drag'n in 2012 and has enjoyed every game he gets to play with amazing teammates. Winning Club Nationals was the payout to the hard work and dedication this team puts in week in and week out. It is an experience he will always remember. We will bring the fire to Italy to represent the USA, and hopefully end that tournament with the same feeling!