A couple weeks ago, at the anticipation of starting another round of AccelerationMN, I asked myself why I was doing it. Not because I didn't want to, but because the thought of starting Acceleration for the 11th time made me wonder if I was crazy. Why do I willingly sign up and pay for a trainer to run me to the point of exhaustion?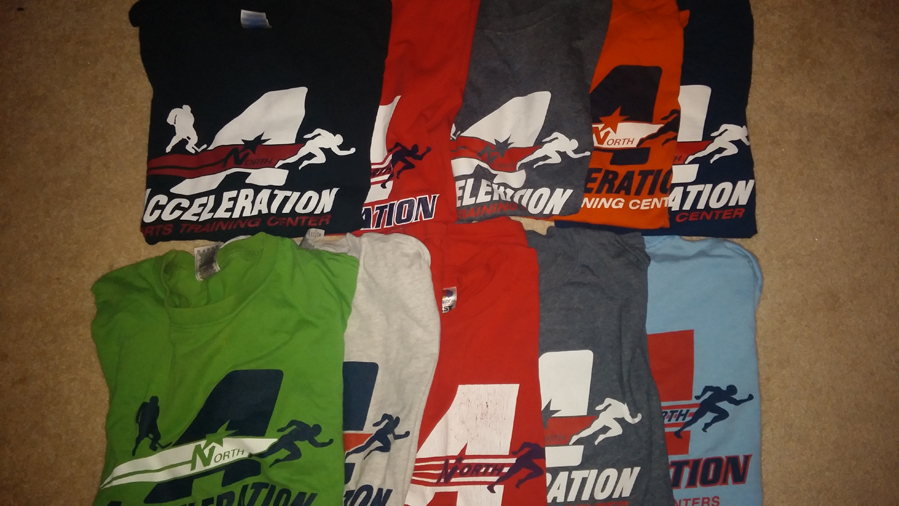 It's at this point that the inquisitive toddler in me begins asking  questions:
"Why do I sign up for this?" – Toddler Shwa
"Because I want to stay in shape!" – 30 year old Shwa
"Why?" – TS
"To help out my team!" – 30yoS
"Why?" – TS
"Because it's fun traveling and competing with them!" – 30yoS
"Why?" – TS
"Because I love playing Ultimate?" – 30yoS
"Why?" – TS
Great question… – A perplexed 30yoS
As I thought more about this, many things came to mind: the people, the traveling, Spirit of the Game, the challenge of finishing a full tournament weekend, and even the overall experience. Still, I realized that all my reasons were only coming from one perspective, so I reached out to a few people that have had very different Ultimate experiences to see what they thought. Through the variety of responses, I found two components linking it all together: the community and the game itself.
Community
"Ultimate has an amazing community. I know if I traveled anywhere in the country with a mixed team I'd be able to find people to get a meal with and probably a spot to crash." – Mike Miller, Slow White (MA) & Boston Whitecaps
I actually experienced this first-hand when I traveled out to California for the Labor Day tournament in 2009. I had planned to stay two extra days to explore San Francisco on my own. A teammate's friend was living in San Fran at the time, and after one quick handshake at the fields, I had a pull-out sofa for the next couple days.
"I have always loved competition and sports in general so I was glad to play and thoroughly enjoyed the competitive and athletic aspects of the game.  Shortly after starting ultimate though, I realized how awesome the ultimate community is. I have played on many different sports teams, but none have ever been as fun and as inclusive as ultimate. Basically the fact that I can play in a highly athletic and competitive sport and still have fun and be around awesome people is the main reason I play! That is harder to find than you would think in college sports!" – Sarah Anciaux, Pop Ultimate (MN) & University of Minnesota Ninjas
I would say it's not just hard in college sports, but all levels of sports. Still, experiencing the community aspect of Ultimate is something that doesn't seem to take long to figure out. It only took me one tournament in college to get hooked.  I knew quickly that running Track & Field was not the same thing. Later, as a high school coach, we said many times "Get them to a tournament!" knowing that if we got the rookies to a tournament, they would be back!
"While coaching youth at various levels, I have asked this same question of many athletes [Why do you play Ultimate?]. What was interesting to me was a uniformity of answer from almost all of them – "community"
When I asked more, I got perhaps the most surprising articulation of how self-officiating results in a stronger community:
The athletes reported feeling that ultimate is special because even when playing opponents at the highest level, both players (opponent and player) have to work together to make the game fun. As a result, you get to know your opponents as well as teammates. The resulting community of players is 99% supportive, friendly, and inclusive. That keeps kids coming back and sustaining dedication to playing." – Sam O'Brien, WUJC Coach, formerly Sockeye (WA) & Sub Zero (MN)
Aside from the long weekends of intense games and physical exertion, I think the concept of Spirit of the Game really does bring out this community aspect. I am more involved with the game, I have more interaction with my opponents, and as Dave Klink pointed out when he wrote about Understanding Disagreement, I must take more ownership for my actions on the field.
Since I have to live with the calls that I make, either for or against me, I need to approach them with integrity – especially if I'm expecting my opponent to do the same. It is perhaps this mutual understanding that provides an extra level of respect between players, bringing us closer.
The Game Itself
So, the Ultimate community is great and Spirit of the Game is impactful. But, there must be something else about the game itself that brings the people together. What is it about the sport that has some of us continually coming back for more?… [to be continued in part 2].