By Claire Oakley
Throughout our season as Drag'n Thrust we talk about and strive to achieve perfection.  Whether that is throwing a perfect pass or playing an entire game without a single drop or executing the perfectly timed cut, there are any number of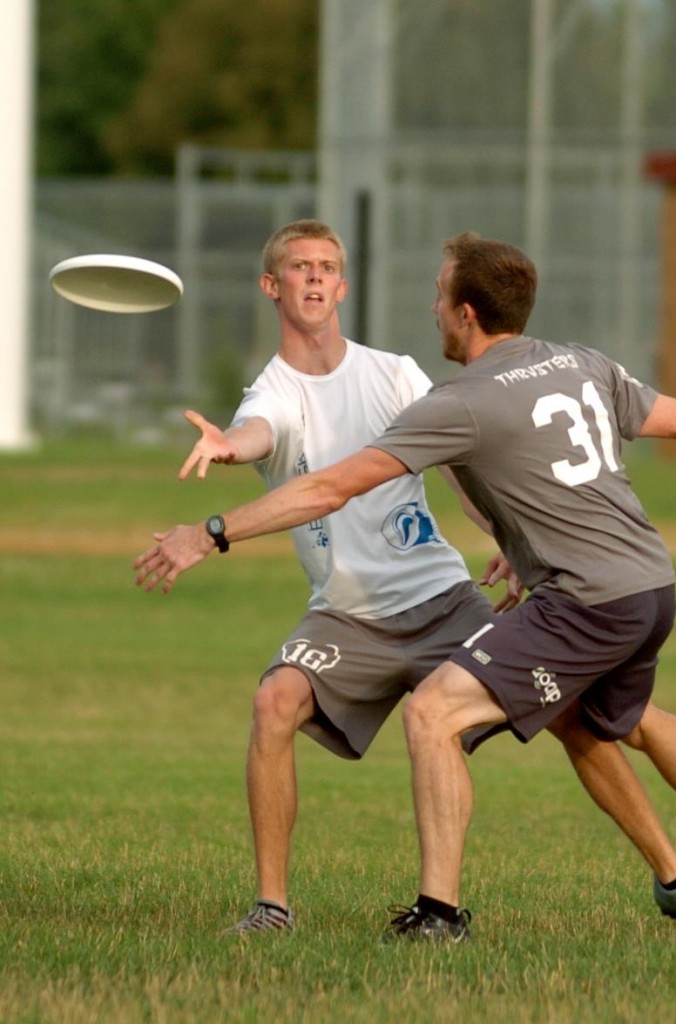 elements to ultimate frisbee that we can strive to be perfect at.  But how does one achieve that sought after perfection?  Practice.  The legendary Bruce Lee once said: "I fear not the man who has practiced 10,000 kicks once, but I fear the man who has practiced 1 kick 10,000 times".  Practice is paramount to the success of a team, but often teams overlook the importance of practice, and lose valuable opportunity for development and improvement.
Attendance
Coming to practice and throwing that outside-in forehand 10,000 times until it's perfect doesn't seem all that crazy when it's rewarded with completing the game winning score at nationals and making it look easy. But what drives someone to practice 10,000 throws?   That type of repetition would be near impossible without commitment and support of one's teammates to actually show up to practice. To practice perfection, one needs to be at practice.
Strategy
Practice is a time to teach new techniques and strategies. The captains, and undoubtedly most players, spend a large amount of their free time thinking up and developing new tactics both offensively and defensively for the team to implement. Practice is the ideal time, when all players are together and focused, to discuss and play out a variety of drills and scenarios that could potentially be used in games.
Chemistry
Practice is a time to cultivate team chemistry. In the process of learning new skills and strategies new dynamics arise and develop. Maybe a group of three players will have amazing timing in a new offense and be unstoppable. Maybe a new set of players in zone defense will crush the offense. The best teamwork and player chemistry can be achieved with extensive team practicing.
Training Toughness
It takes time and commitment outside of scheduled practice to come physically prepared to play. And at practice being challenged by other talented players who are pushing just as hard as you can be tough mentally. This pressure can create an intense atmosphere and emotions can run high. Practice is a perfect time to learn to control and utilize such emotions come game time. You have to be physically and mentally tough in a game, practice is where you train this toughness.
Conclusion: The Pursuit of Perfection
Actually achieving perfection may never occur. Mistakes are going to be made, weird things will happen, frustration will bubble over, it is human nature.  In the end, its not the achievement of, but the pursuit of perfection.  For a team to successfully embody perfection, it is important to accept adversity that happens – preferably at practice – continue working, adjusting, and never stop pursuing perfection.