Drag'n Thrust has been working hard since the tournament in Minneapolis ended to prepare for our Regional tournament coming up this weekend. Luckily, we had a short break in preparation with Labor Day weekend and were able to finally put together a recap of the Pro Flight Finale!
It was WINDY.
Thanks for reading, and keep your eyes out for a Regional recap.
Alright, just kidding, I will go more in depth! All weekend the weather was the big story though. We had 20-35 mile per hour winds, causing very few games to actually get to 13 points . The wind brought in some stormy weather on Saturday night, forcing the tournament to postpone the last pool play round until Sunday morning. With the weather being such a big issue, teams had to be mentally tough all weekend to get big wins against great competition.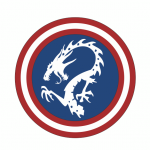 Drag'n Thrust 10 – 8 Mischief
We opened Saturday morning against Mischief. Many had checked the forecast going in and knew the day would be windy, but we had hoped this first round might not be so bad. Sadly we were wrong and the wind started up pretty much right away. Saturday was all upwind – downwind for the fields, so teams need to deeply cherish any upwind breaks. Drag'n Thrust opened the day with an upwind break before giving up two points in a row to Mischief. The teams then traded back and forth all the way until 7 – 7. This would be typical for the day as very few breaks seemed to happen throughout the Mixed division. Drag'n was able to generate a break to go up 8-7 and then use the downwind defensive point to our advantage for another break to go up 9-7. Cap was already on at this point, so the game was only to 10 points. Mischief scored their next point before Drag'n was able to convert on offense to win 10-8. Drag'n was led by longtime roommates Pat Niles and Josh "Shwa" Hemmesch who both had great games!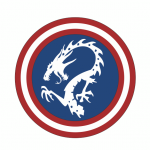 Drag'n Thrust 9 – 6 Slow White
Drag'n came into our second round game very happy with how we had fought out the first round. We wanted to play better defense this weekend though, and knew  we would need more to be successful throughout the weekend.  The Drag'n defense really started to show up during this Slow White game, and never left. Claire Oakley led the way with three ds and Eric VanderMolen had one of his  big points on the weekend where he got a huge d and either threw a goal or caught the goal. Those two helped give the Drag'n d line many opportunities to get a break and we were able to convert on three of those opportunities. All three breaks came in the first half, allowing Drag'n to take half 7-4. Many points could have gone either way with each team having many chances to convert breaks. Points lasting five or even ten minutes were definitely not uncommon! Props to the Minneapolis volunteer scorekeepers who were able to keep up with all the turnovers throughout this game and the weekend.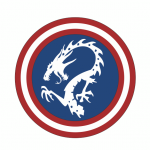 Drag'n Thrust 10 – 9 Blackbird
Blackbird was traveling a little shorthanded for the Pro Flight Finale, and thus were interested in using the wind to try and take advantage of field position. This approach created a lot of fights upwind followed by long hucks downwind. Some hucks were successful, and others were there just to try to win the battle of field position. To the dismay of Blackbird, and many fantasy teams, Mac Taylor was not there as he would have been a great player for them to put in the downwind end zone or to have throwing hucks. Dave Klink and Austin Lien helped keep the Drag'n O line winning the field position battle with many perfect downwind hucks to Sarah Anciaux and Mike Clark, among others. These beautiful throws kept the Drag'n sidelines excited in the first half and helped Drag'n to take a 7-4 halftime lead. Blackbird is not a team to give up though. Even with a smaller number of players they went on a 4-1 run out of half to bring the game back to 8-8. Hard cap had gone on, so the game was to 10. Both teams scored their O points before Drag'n received the disc on universe point. We possessed the disc well, taking only open passes before Clark found Anciaux for the score and the win. Great fight, great battle, one more round left for the day.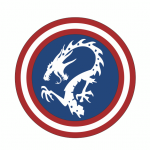 Drag'n Thrust 12 – 9 Steamboat
Drag'n Thrust had wrapped up the pool by winning our game against Blackbird during the third round. This meant one more game against Steamboat, and then we could enjoy the bye we earned in the morning for winning the pool. Drag'n was excited for this game as Steamboat has always been a fun, spirited team to play and going undefeated in pool play was a goal for the team. Mother Nature had other ideas though, with lightning causing the round to be delayed, then to be back on, and then to be cancelled for the day with no points able to be played. We would all have to be back early Sunday morning to finish out pool play. Sunday morning the winds were back, but today it was a crosswind. Even with the 8am start time, wind was definitely going to be playing a factor in this one. Drag'n Thrust started the game on defense and came out hot! We scored seven of the first eight points allowing us to take half up 7-1. Six breaks in one half was awesome for the team. The issue started right out of half though as we got a bit complacent and Steamboat went on a run of their own. Steamboat fought their way back to 11-8, but time was not on their side with all the long points throughout the game. In the end, Drag'n was able to win 12-9 despite giving up the final goal. This is a weird part of ultimate where the hard cap means that this is the last point of the game, regardless of score, and one team is able to get the final point and still end up with the loss. Steamboat showed great fight during their second half which they won 8-5. Drag'n went into our bye happy about winning the pool, but knowing we would need to work a lot harder against our upcoming opponents as semifinals was the next game on the docket!
Semifinals: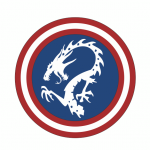 Drag'n Thrust 11 – 5 Slow White
Drag'n was coming off of a two hour break to play Slow White, who had just defeated Cosa Nostra 11-3 in Quarters. Needless to say, we knew that they meant business. Also, it is so difficult to beat a team two times in one weekend, so we knew we would need to start off strong. This game started off a bit chippy before settling down, but Drag'n proved to be able to mentally block out these distractions and took half 7-1. Jay Drescher and Sarah Meckstroth were awesome this game! They combined for four goals, one assist and six ds. Six ds! However, Drag'n had some trouble in the second half again. Slow White scored the first three goals out of half before Drag'n was able to right the ship during an eight turnover point and score to make it 8-4. This extremely long point was followed by what was probably the longest point of the weekend, taking 11 minutes, but Drag'n was able to get a break and end the comeback bid from Slow White. The game finished 11-5 with Drag'n Thrust advancing to finals where we were up against regional rival The Chad Larson Experience (CLX).
Finals: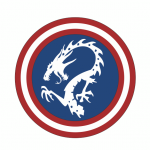 Drag'n Thrust 9 – 11 CLX

This matchup was one we had been hoping for since the beginning of the weekend. Drag'n had not played CLX yet this season and having two teams from the North Central Region play in finals at the second biggest tournament of the year is something special we were hoping would happen. The game started out with Drag'n on offense and getting out to a 2-1 lead, before getting the first break of the game to take a 3-1 lead. Drag'n would get another break to go up 6-3 and take half at 7-4. With a 7-4 lead at half, one would think we played pretty strongly throughout the first half, but the wind was causing a lot of miscues. There were some errant Drag'n throws and some extremely uncharacteristic drops. Luckily we were winning our individual matchups and were able to fight to get the disc back. Drag'n had ten ds in the first half alone, as well as a few other opportunities given by CLX throwaways. We had also been giving the disc back to CLX far too often which was why the game was still close.  Drag'n Thrust opened up the second half with a break to go up 8-4 before CLX punched in their O point. Unfortunately, CLX came out of half with a new defensive strategy that proved to be a game changer. They had tried to throw a zone once in the first half to take advantage of the wind and Drag'n navigated their way through it. CLX came back out in the second half with lots of this zone and it proved to be the right formula for them against Drag'n that day. The crosswind made over the top throws very difficult and we tried to keep the disc on the upwind side of the field, but too many miscues proved to be the difference as CLX scored five straight points to go up 9-8. This was the first deficit Drag'n had faced since being down 1-0 to Slow White in pool play. Drag'n scored the ensuing O point to tie 9-9. Soft cap went on, so it was now a game to 11. The Drag'n D line had a good chance to put in the go ahead goal, but were unable to convert, allowing CLX to take a 10-9 lead. CLX then put on their zone defense again and after many deep shots from both sides, CLX connected to score the winning goal and to win the Pro Flight Finale.
Fantasy Outlook
Thank you to everyone who submitted their fantasy teams for the PFF, we received a lot of great teams! It made for a little extra work, but it was pretty fun work. We ended up running into a bit of an issue though as many of the teams did not submit their roster with numbers included and that caused difficulties with transferring stats from the scorekeeper info into the online rosters. This means we were unable to collect all the data. Believe me, we tried our hardest, but we were unable to find everything. We did offer up a disc to the winner though, so we are going to recognize the winner: Jake McKean of Drag'n Thrust, scoring 23 points. We will give him a disc at practice. He did win fair and square, but I didn't think that that is too fair to everyone else who played. So we decided to add in another winner! Deborah Liu went all in with the Bay Area and it worked out for her. So with her second place finish she is also going to be getting a disc. We will be reaching out to you to get your address! We also found this did not go as planned since we were unable to get all the info, so we are going to try again for Nationals. Whether Drag'n Thrust gets to play at Nationals or not, we will be orchestrating another Mixed Fantasy Ultimate. Look for more information in either our Regional Recap or our Nationals Preview. Keep track of who qualifies for Nationals this weekend and start thinking about your starting five for fantasy!